Decorative Bollards
Just because it's a security bollard does not mean you cannot have the bollard matching your site's specific architectural character. Your facility will be enhanced with ornamental cast sleeves attached directly to the bollard. You can choose stainless steel, ductile iron, bronze, aluminum, or PVC sleeves. If damaged, you simply slip off the old sleeve and slip on the new.
---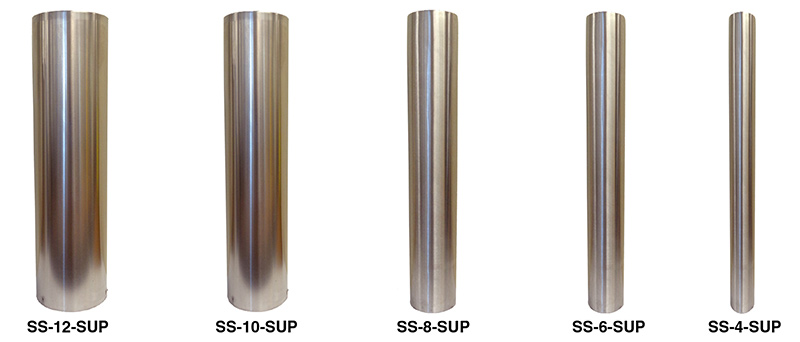 Stainless Steel
Stainless Steel has always been regarded as top of the line for looks and durability. Superior Bollards uses Type 304 grade stainless steel or Type 316 for harsh environments on request. The stainless steel is polished to a #4 finish.
---
Ductile Iron
Available in both Cast Ductile Iron and Cast Aluminum. Offered in a wide variety of shapes, styles and powder coat finishes to ensure maximum visual appeal. Our Bollard Sleeves present a fashionable & fresh presentation that beautify any architectural or landscape setting.
---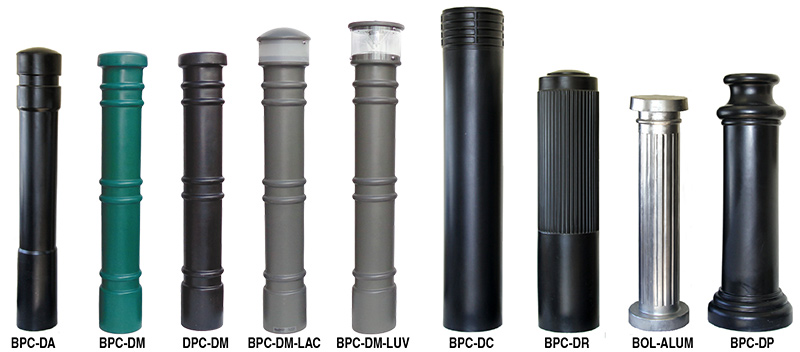 Plastic Bollard Sleeves
Protect and beautify your bollards for years to come with plastic bollard sleeves. Manufactured from thick High Density Polyethylene. The sleeves are UV protected so colours will not fade over time. They are both abrasion and environmental stress crack-resistant for optimum protection and reduced maintenance.
Available Colours:
Red, Green, Black, Grey
---
Design • Sales • Turnkey Installations • Maintenance • Service & Repairs 24/7